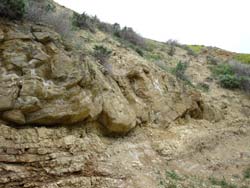 How to join the Society:
The San Joaquin Geological Society has no formal dues, and our activities are open to anyone interested in geology.
However, if you want to receive a monthly mailing of our announcements, then you will need to join the Pacific Section of AAPG. Membership in the Pacific Section is a bargain at $12.00 a year and places you on the SJGS mailing list.
Please visit the Pacific Section AAPG website and complete the membership information and payment information electronically at http://psaapg.org/join
or you can also contact the Pacific Section at:
Membership Chairman
Pacific Section, AAPG
P.O. Box 1072
Bakersfield, CA 93302